Generating
Radical
Insight
Hanno Burmester is wanderer and translator between the worlds of politics, business and civil society. His focus: Transformation in times of existential challenges, be it as individuals, organisations, or society.
Only if we manage to build other - better - realities than those we learned to see as normal can we truly be called free.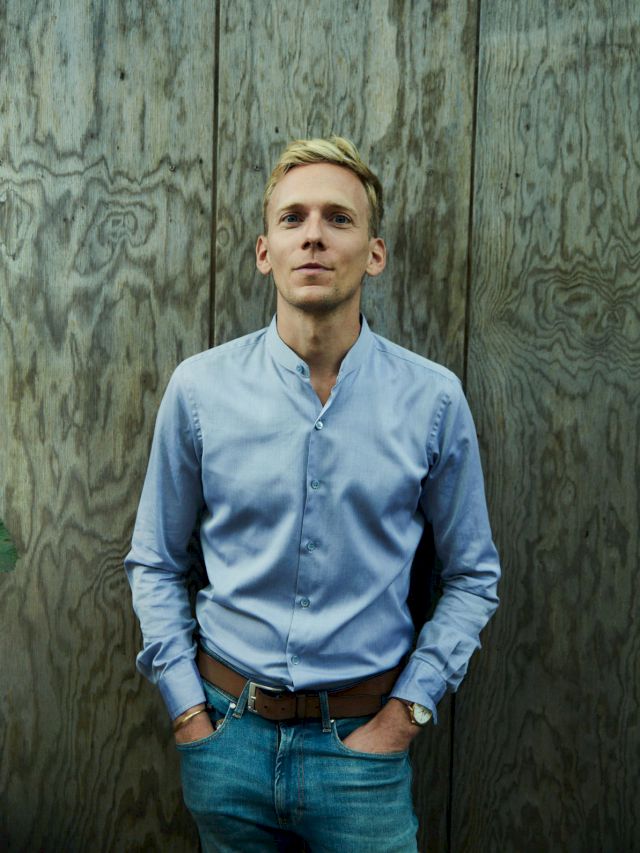 To do so, we must be willing to let go of ourselves. To unlearn what we think we are, individually and collectively. To become someone else, and thus truer to ourselves.
This journey is called transformation. A path that starts with a personal journey, to then substantially change our organisations and society as a whole. Not as an end in itself, but in service of the greater whole.
Transformation is necessarily radical. Because it affects everyone, and because we must tackle our roots instead of despairing of their offshoots.
Radical equals: vulnerable and delicate. Because transformation is about the most elementary opening human beings can achieve: to let go of what we are, in favour of the essence life is essentially is about.
We are far more willing to be hurt by what we know, than to face the fear of what we may suffer while exploring unknown territories. Paradoxically, fear of something that has not happened yet seems far more powerful than real pain in the here and now.
UNLEARN: A COMPASS FOR RADICAL TRANSFORMATION
In difference to "change", transformation asks us to go beyond to surface; to reconsider the deeper patterns that make us, to acknowledge and unlearn them, and to replace them with more meaningful ones.
UNLEARN: A COMPASS FOR RADICAL TRANSFORMATION
The transformation of society is a deeply human challenge. This is why it is so important to not speak about societal transformation as an abstract issue. Society cannot transform as an abstract whole. Societal transformation is driven and "made" by the transformation of individuals and groups of people.
UNLEARN: A COMPASS FOR RADICAL TRANSFORMATION
To fundamentally transform as society, the smaller parts that make and mirror the whole must transform. Individuals, on the one hand, as potential initiators and drivers of societal change. And organisations, on the other, as structures that create impact that goes beyond what individuals can achieve on their own.
UNLEARN: A COMPASS FOR RADICAL TRANSFORMATION
Our individual decision whether we perpetuate the patterns of our learned self reaches far beyond our individual lives. It causes ripple effects for our social environment, and for society as a whole.
UNLEARN: A COMPASS FOR RADICAL TRANSFORMATION
Who
For many years now, I have been a wanderer and translator between worlds: politics, civil society, the private market; everyday practice, theory, spirituality. Separated worlds which we must integrate as one if we want to master the existential challenges of our time.
Whatever role and whatever world I am in: the desire for societal transformation both draws and motivates my work. My intention is to catalyse the transformation of human-made systems, to make them fit for a substantially different future.
I operate at the intersection of individual, organisational and societal transformation. On a very small scale, through my personal journey of unbecoming, uncovering my core bit by bit. In organisations, ultimately nothing but experimental laboratories for better ways of collaborating and doing business. And in the political realm, aiming to catalyse radical societal transformation as meaningful response to the climate crisis and global inequality.
Politics
Our era is nothing but a loud call for politics. A kind of politics that fundamentally deliberates which ground rules our societies need, to ensure a good life in the long term, both for humanity and other species. A kind of politics that is willing to fundamentally respond to the eroding ecological frame by transforming the global economic, social and political systems. A kind of politics that shapes what needs to be shaped; that empowers itself to do the right thing.
Transformation will be the result of radical reforms, made and realised via the democratic process. This is the kind of politics I believe in.
My aim is to encourage the political realm to face the fundamental issues of our times, and to address them at their roots by boldly transforming today's societal frameworks.
Since 2020, I am Fellow with JoinPolitics, and Advisor for the Apolitical Academy Global. From 2012-2021, I was Policy Fellow of the Berlin-based think tank Das Progressive Zentrum, where I co-founded the Innocracy Conference, one of the largest international conferences on democratic transformation. From 2018-2020, I was Affiliate Scholar at IASS Potsdam.
Spotlights: Politics
Consulting
As society, we can only change course if we organise ourselves more intelligently and purpose-centred. To do this, we must reinvent our companies and public institutions, and thus also how we produce, lead, collaborate.
This is the motivation for why I, since 2013, design and facilitate organisational processes of transformation. My consultancy work focuses on the co-creative design and realisation of self-organised operating systems, fostering new, smarter ways of leading and collaborating.
When I consult, my aim is to encourage others to believe in their power to reconfigure human-made reality in a meaningful way. This requires people to take a new perspective, on themselves and the worlds they are part of, and to reflect on the contribution their systems can make to positively develop the greater whole.
I am a trained systemic consultant (Master, isb Wiesloch) with further training in topics like sociocracy, lateral leadership, Scrum, etc. My consulting work is run through my company Unlearn, which I co-founded in 2017.
Spotlights: Consulting
Seminars and Retreats
Developing equals unlearning: to question learned perspectives, to let them go, and to relearn.
In the past, I was lucky enough to have various spaces for this, held by very different teachers, be it for the head, the gut, or the heart.
Since 2019 I teach at isb Wiesloch, one of the oldest and most renowned systemic institutes in the German-speaking world. My curricula take a deep-dive into processes of transformation, as well as the potentials and pitfalls of self-organised operating models.
Books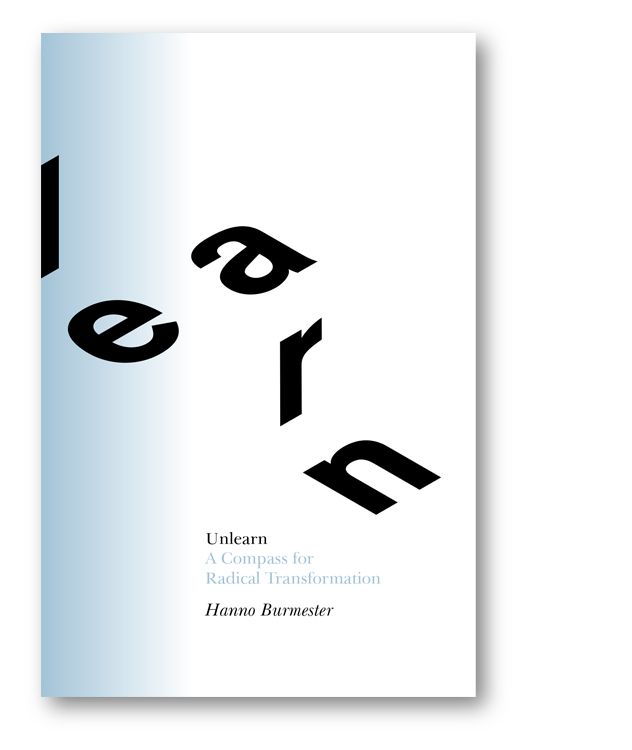 UNLEARN: A COMPASS FOR RADICAL TRANSFORMATION
(Perspectiva Press, QI/2021)
The development of individuals, organisations and society is intricately intertwined. Transformation on one of these levels has the potential to initiate, catalyse, or limit the transformation of the others.
Unlearn. A Compass for Radical Transformation focuses on the early, yet crucial stages of transformation: how can we – as individuals, organisations, or societies – acknowledge and let go of limiting and damaging patterns? How can we lay the foundation for something that is truly different?
The book is a work of love, written over three years. Driven by the desire to write about transformation from an integrating perspective, rather than treating the development of the individual, organisations and society as three separate issues, as the book market currently does.
Unlearn is not a theoretical book, but rooted in actual experiences in the worlds of individual, organisational and political transformation. It takes a personal look at my own journey of unbecoming, uses examples from processes of organisational transformation I facilitated, and ends with asking how transformation of our society as a whole can succeed.
The book is published by Perspectiva Press. The spin-off of the London-based think tank Perspectiva publishes titles that explore the intersection between inner and outer transformation.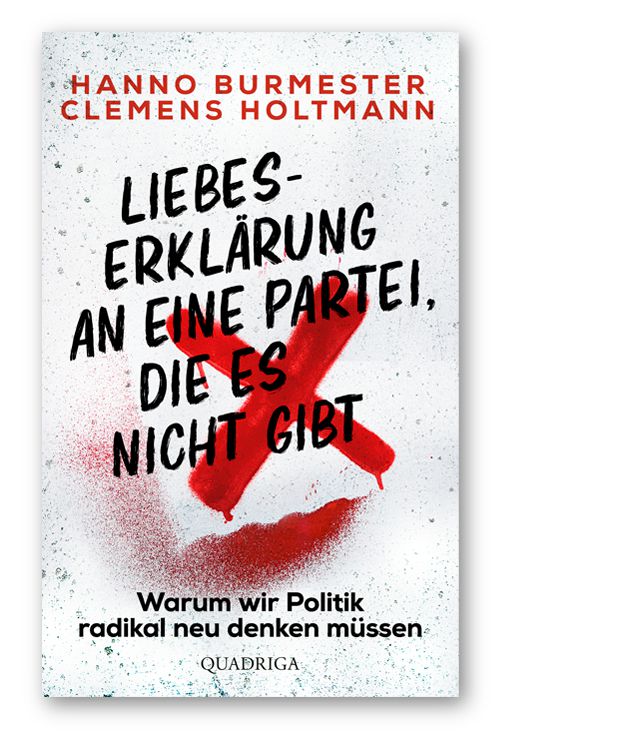 LIEBESERKLÄRUNG AN EINE PARTEI, DIE ES NOCH NICHT GIBT
(Quadriga Verlag, März/April 2021)
What should a party look like that is capable of dealing with the transformative challenges of our time?
Clearly: not like the political parties as we know them today, but different. But how so?
In our joint book, my friend Clemens Holtmann and I explore this question. Our book outlines the foundations, principles and core processes of a transformative party's operational system. A party that does not yet exist, but hopefully will soon.
Our book is not a manual, but a map. It shows those willing to experiment and drive transformation what areas of tension they will have to deal with in order to be lastingly successful with a new party. Believing that difficult terrain is more navigable when its rough challenges are known.
Texts
Thinking, writing and speaking freely: for me, this has been the most accessible expression of my individuality since childhood.
Finding the right words – this gives contour to what I feel and think, makes issues speakable, and thus subject to change.
This is why I have been writing for many years. First for fun, then as a journalist. Since 2013, I wrote mainly in my role as Policy Fellow. Since 2017, I have been primarily occupied with my book Unlearn, followed in 2020 by a book on transformative political parties. Both books have been released in 2021.
Below, you can find some of my last years' texts that are accessible online.
Selected publications
Keynotes
I speak internationally, be it in front of 50 or 4000 people. In recent years, I have spoken at national and international conferences, for global corporations, at the President's residence, in the German Parliament, for foundations, and others.
Whether on central stage, as panelist or in dialogue during exclusive fireside events: my keynotes focus on the intersection of societal, organisational and individual transformation. The core question: how can fundamental change succeed against the backdrop of today's existential, transformative challenges?
My aim: to inspire people to listen, reflect, and rethink.
Selected Keynote-Talks